Nomba Gummies - Packaging Design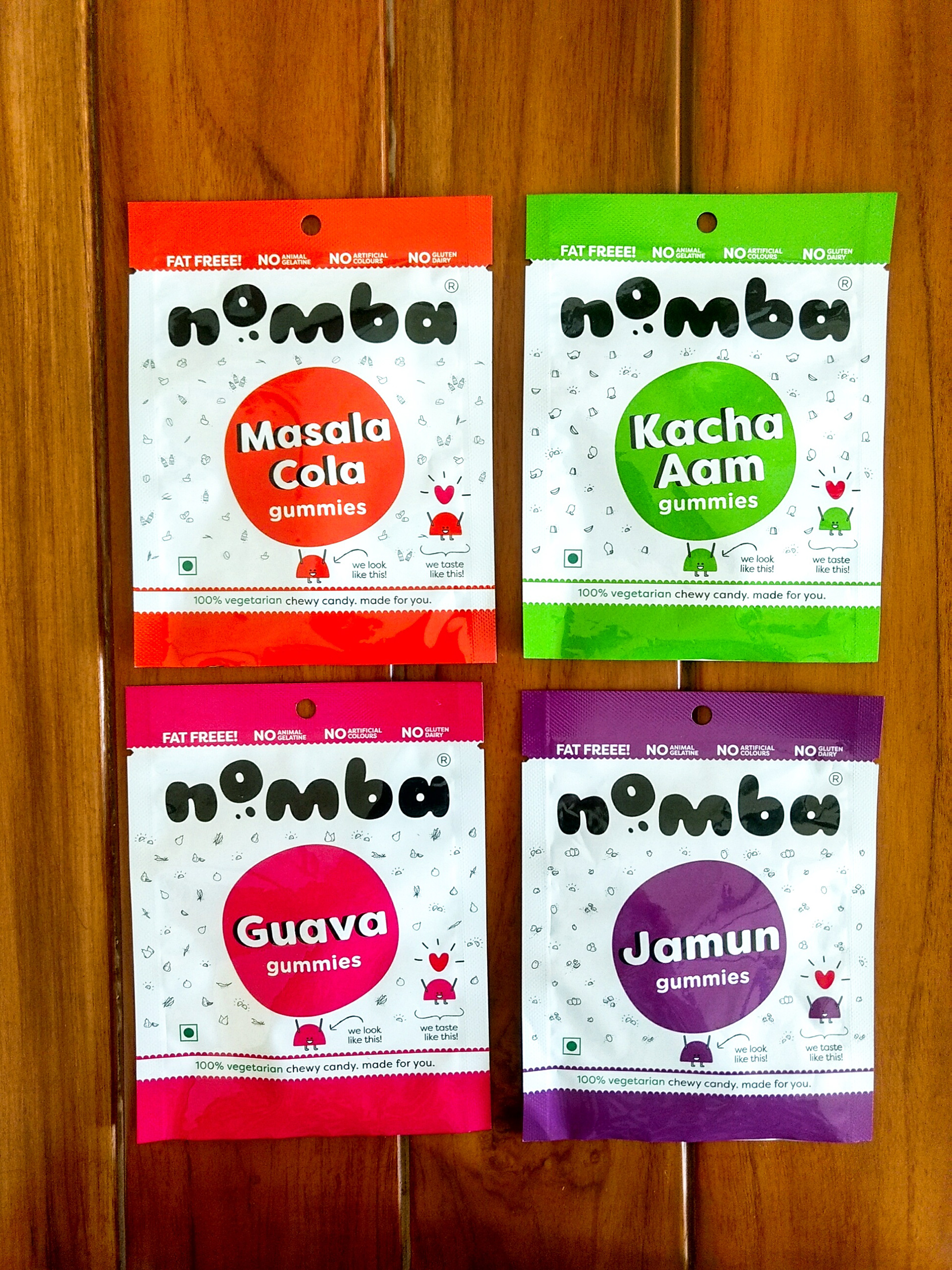 Client: Karna Candy
Product: Packaging design of Nomba Gummies


Brief: Redesign of the packaging design, with a smaller, refined dieline for the gummy container.   

I was approached by Karna Candy to work on their packaging design of the newly launched range of Nomba Candy. There was quite a bit of marketing research they'd conducted on their previous packagings. Since this is an entirely new product for the Indian market, the major issues to be addressed with the packaging redesign were:
1. It should provide the information of the product in less than 3 seconds.
2. It should be intriguing to new customers.
3. The regular customers should be able to easily locate it in a store.
4. To incorporate the already developed patterns in the new design.
Armed with the briefing, I further developed research and created mood boards and set about with a few concepts. Considering the brand's briefing and preset requisites, I worked on creating layouts that would blend the patterns into the overall layout the next stage, developing individual layouts and colors for each pack.
Nomba Candy's bright colours and elements for every flavor are a point of difference in the competitive confectionery marketplace, this is something I wanted to consider and enhance through the design. 
Karna Candy put the faith in me and were very happy with the concept and layout I locked in for them. The risk has paid off and now available in an increased number of stockists, most recently being asked to pop up in the Mumbai's T2, Departures. 
Credits: 
> Logo Design by Design & Dot Agency: 
https://www.behance.net/madebydot
> 
Patterns designed and developed by Sagar Shah. His work can be found here: https://www.behance.net/sagarshah