Storm, by the heart.
Oil on Canvas 36" x 48"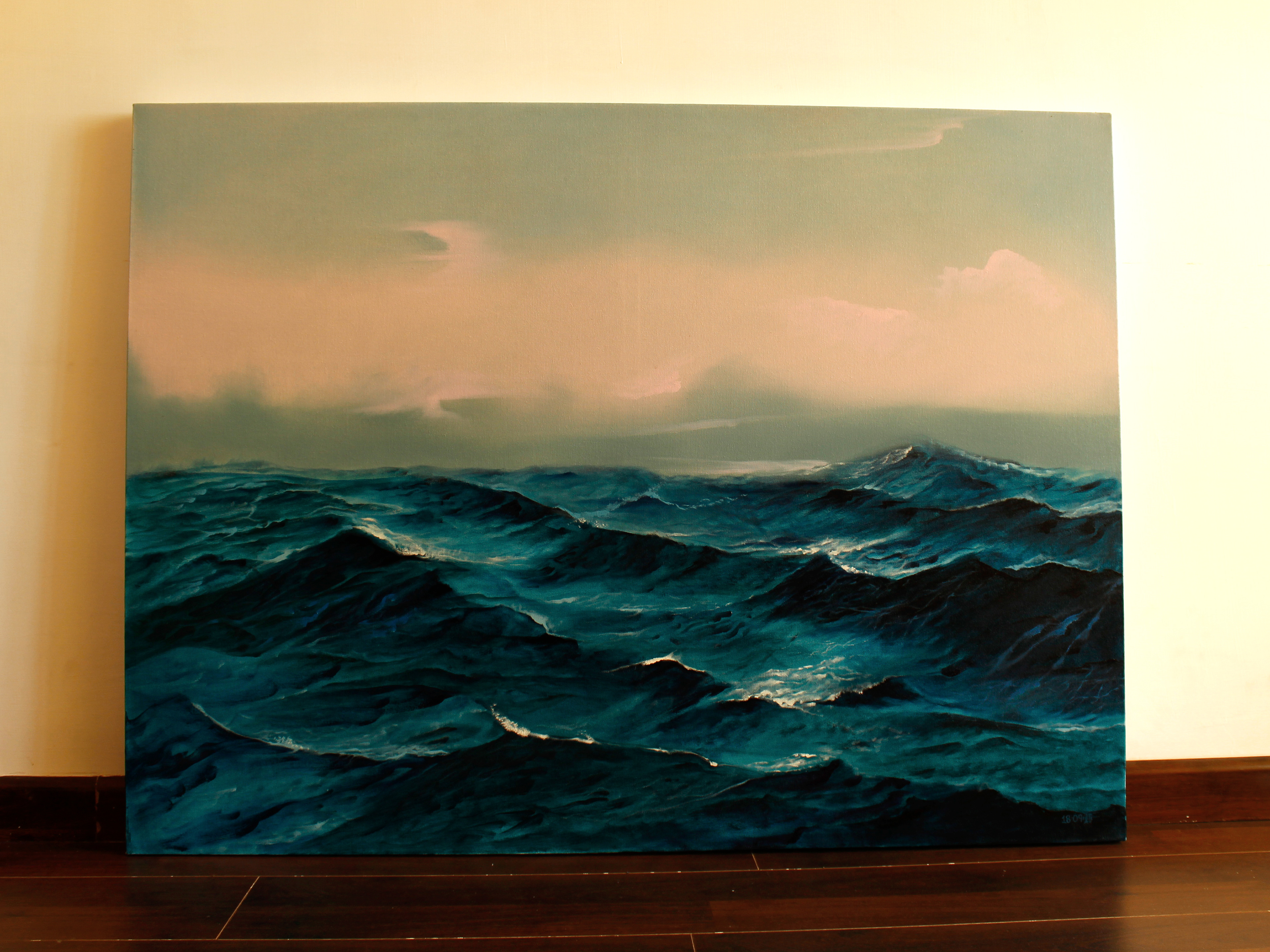 Let's wait patiently.
Let's die a bit.
Let's build our boats,
Let's learn to ride our storms.

--

This is one of the first of my untitled serie, as I attempt to translate the human emotions, built upon experiences and images that hold meaning for me, into scapes.

In this seascape, You're swept up by anger and hostility, which leads to a storm soon raging in your heart and mind. You're swiveling and the built-up is too strong. The release is yet unkown. The future of this emotion, this fieriness, uncertain.