VERSES
Poster Design and Illustrations for a poetry recital event.
Brief:

Poster design for an event of said nature being held for the very first in our city. It was a 
poetry recital
with a great mix of local as well as renowned poets. 
Design:

The event was to be a platform for budding poets whose works the community had yet to discover. Thus, the design elements were associated with the words 'versatile' and opening up a dais for such performers for months to come.

I presented two poster designs, symbolizing the beautifully blooming thoughts of each performer with the hopes of stirring and engaging the audience.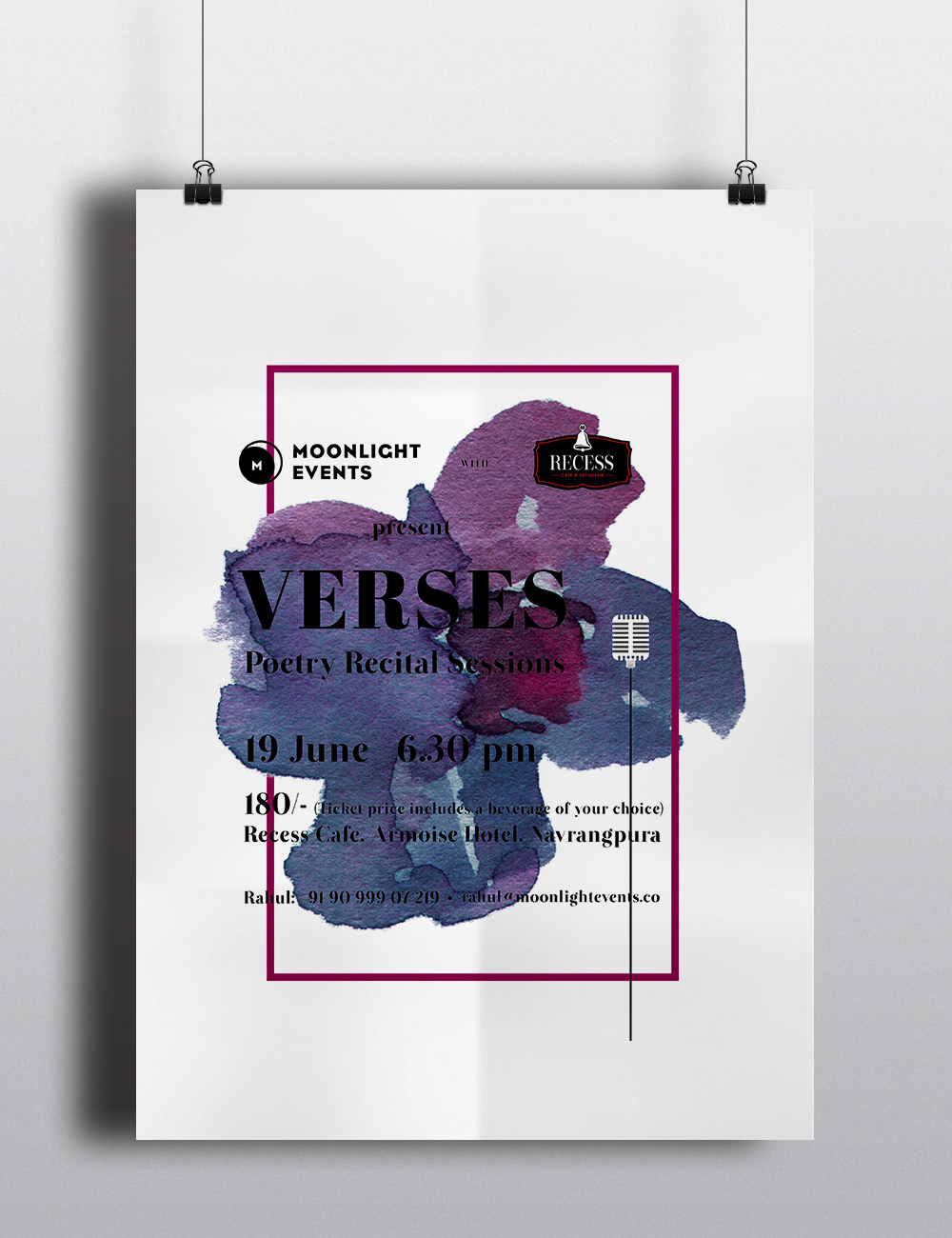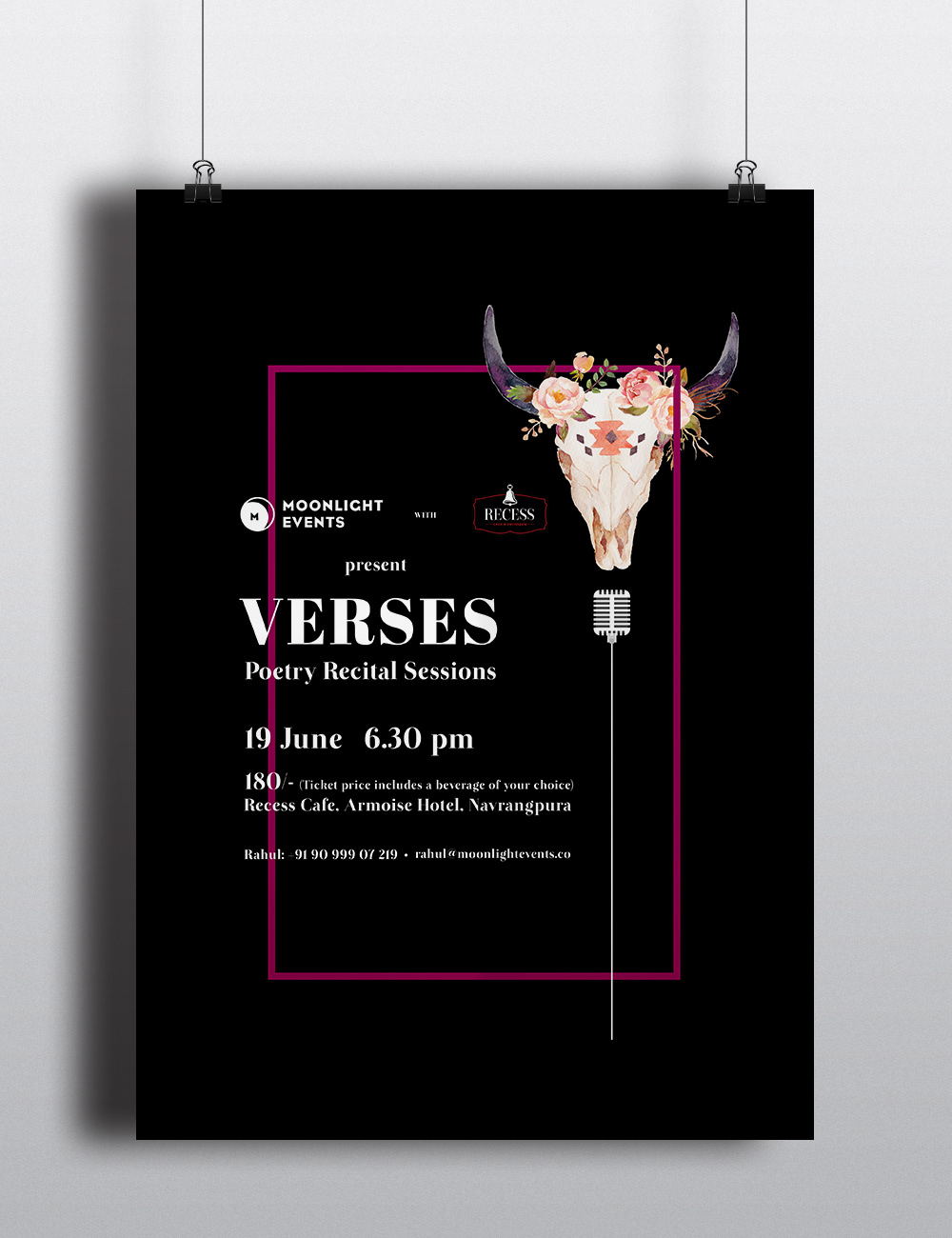 - The selected poster was displayed the weekend of the event.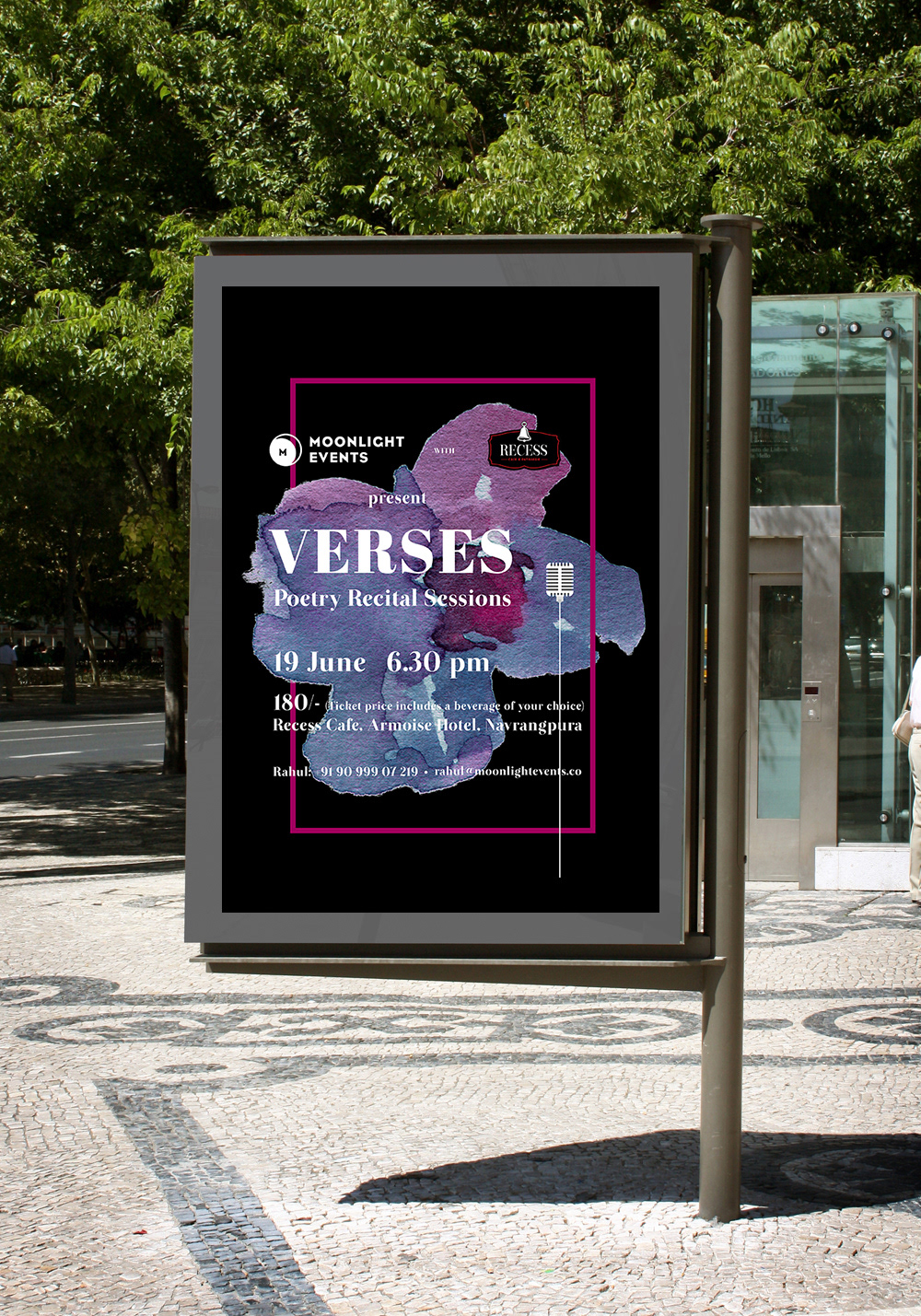 I also designed line-up poster cards for each of the
performers
. 
Keeping with the symbolism of the event, the story crafted here was that the poet(esses) all have tiny jars, the perfect place where they collect and safe-keep all of the spoken treasures, so they never get forgotten. And on the day of the event, we'd be listening to a selected few poems they so greatly cherished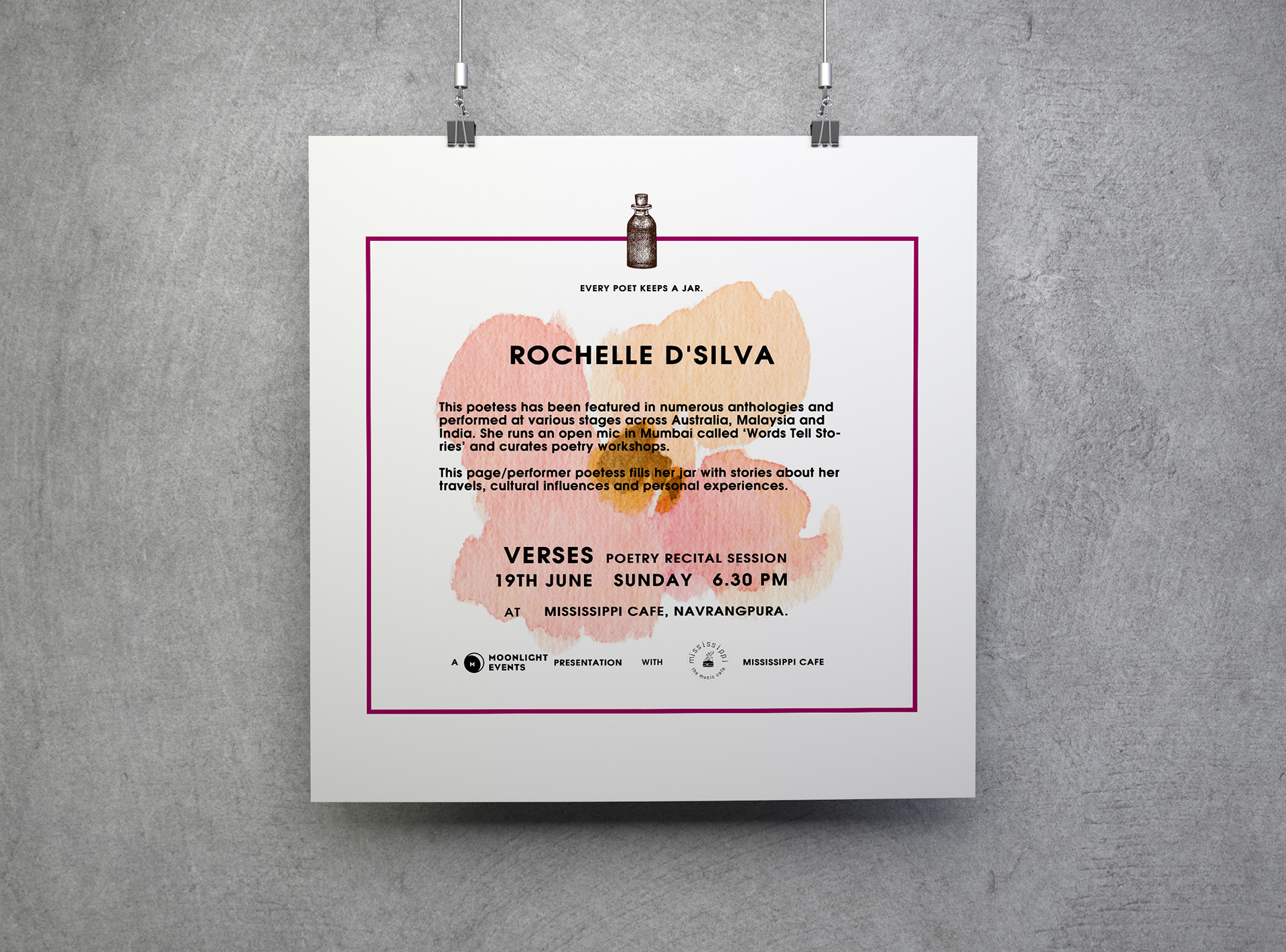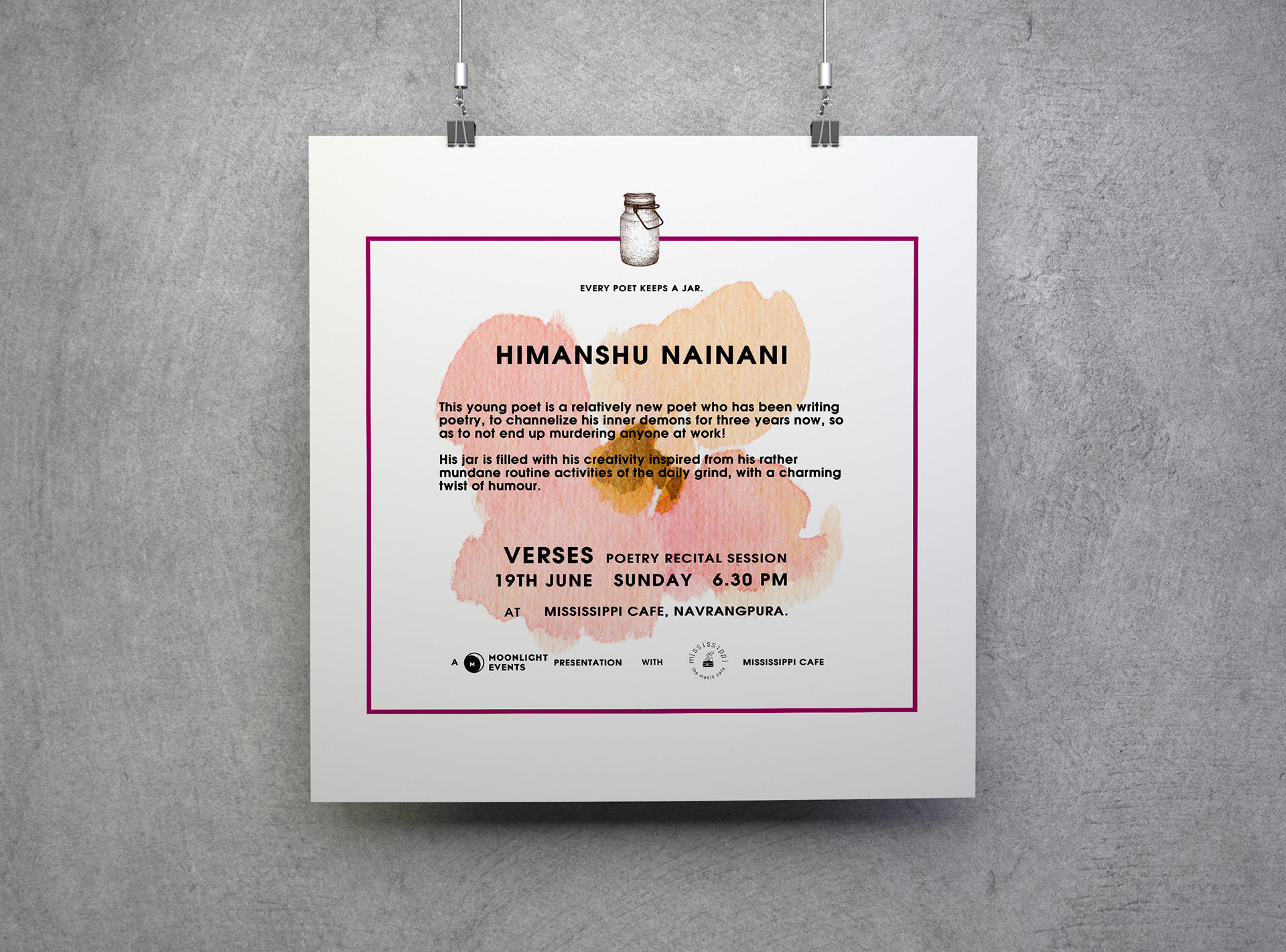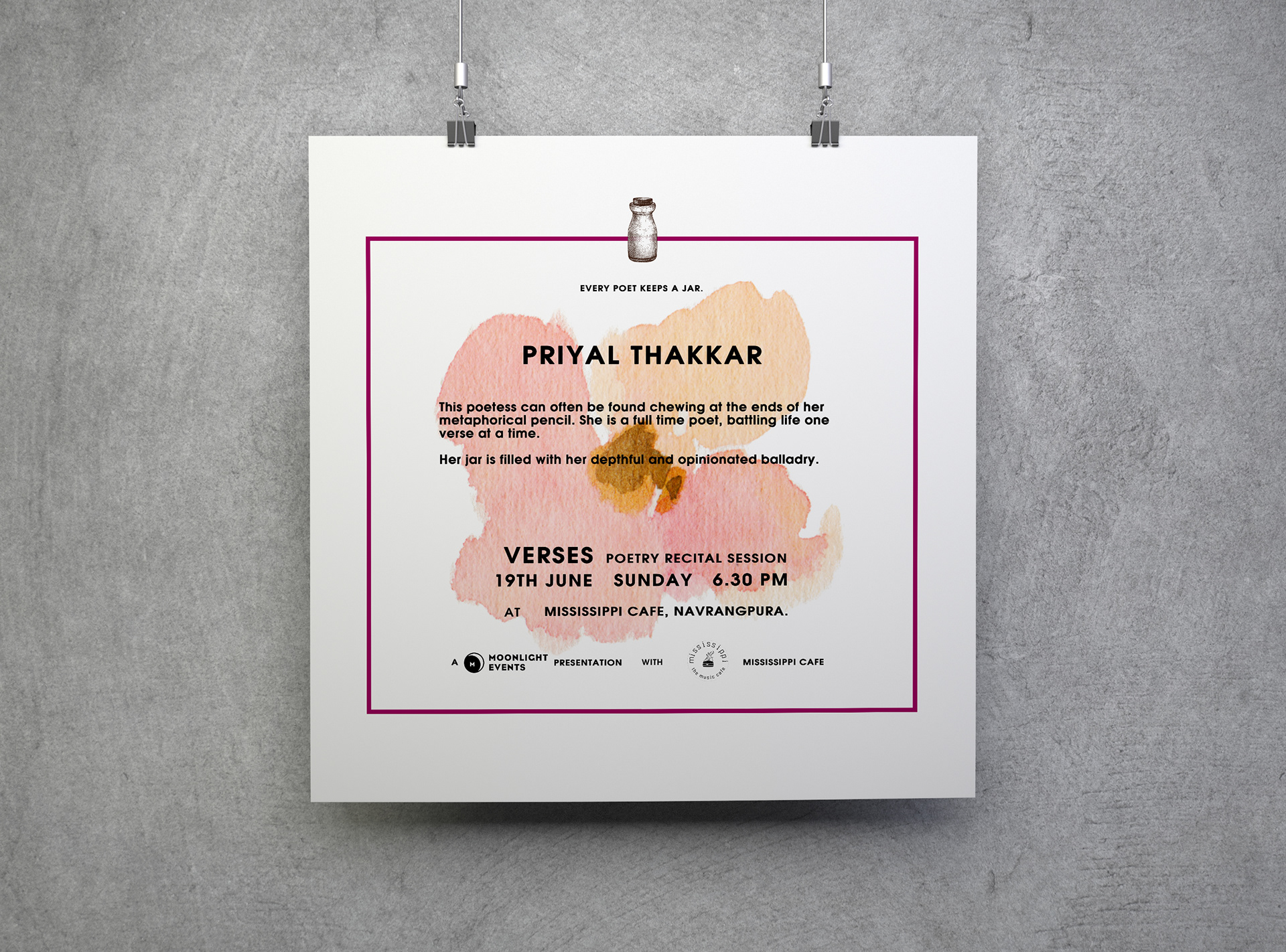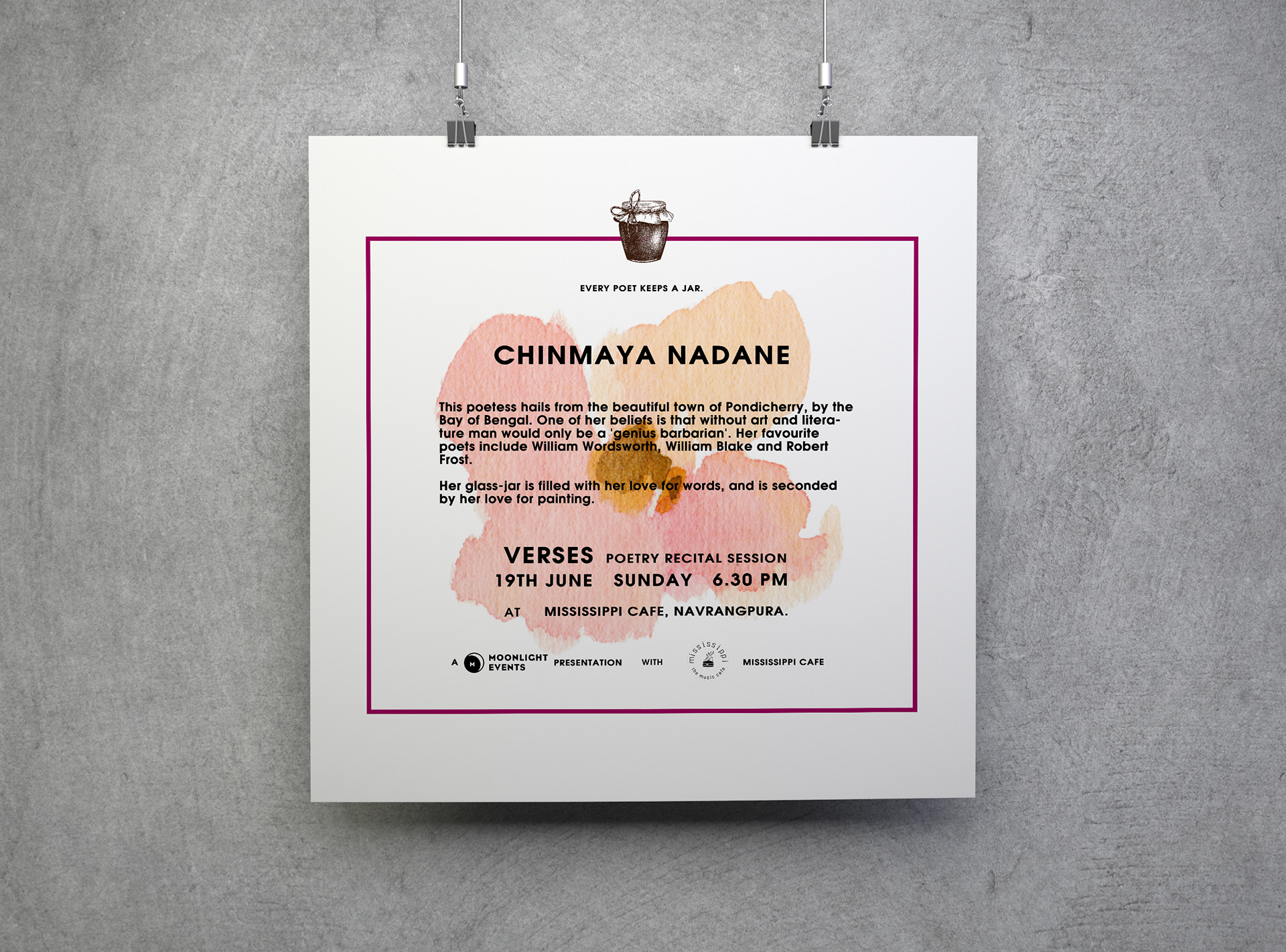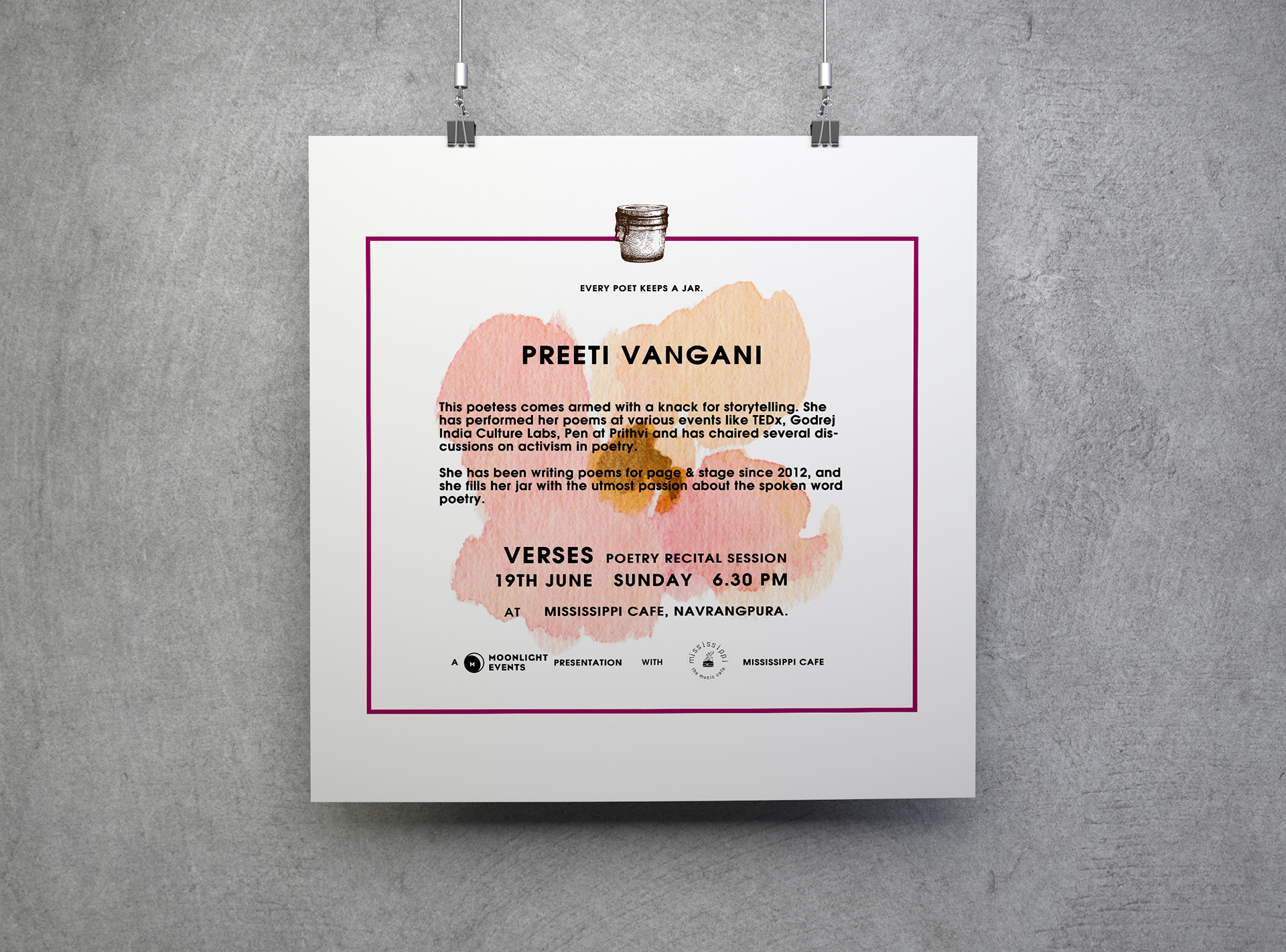 Note: Due to the rush of bookings of tickets for the event, the management had to shift the venue last minute to accommodate the eager audience, which did not stop flowing in even after the event was sold out
Thus, the event's venue on the poster design and line-up cards varies.